Why Choose Kings Hill For Your Horse Or Pony?
Here at Kings Hill we understand the stress and upset of losing your horse or pony. It can be a very difficult and confusing time that cannot be predicted. Our aim is to provide a personal and dignified service to cause the least amount of stress for all concerned. Your horse or pony will be collected by our specially designed horse ambulance. Slip mats are always used for equine collections as this gives your horse or pony a very dignified and peaceful departure.
We Only Offer Individual Collection & Cremation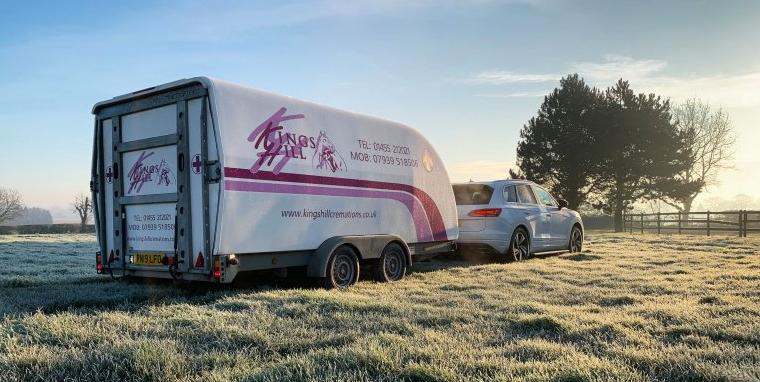 We are the only cremation company in the Midlands to specialise in bespoke, individual, equine collections and cremations tailored to your needs. All cremations take place on site here at Kings Hill in our purpose built horse cremator that will accommodate any size horse from a small shetland pony to a large clydesdale. Please note we do not take any Communal Horse Cremations.
Personalised Laser Engraving
We are also able to offer a more personalised way of presenting ashes that are returned in either a casket or chest via our personalised laser engraving services. This can be done directly into the wooden casket itself or on a brass coloured plaque. We can also go as far as to offer a truly personalised touch by laser engraving a picture of your horse or pony on the plaque itself.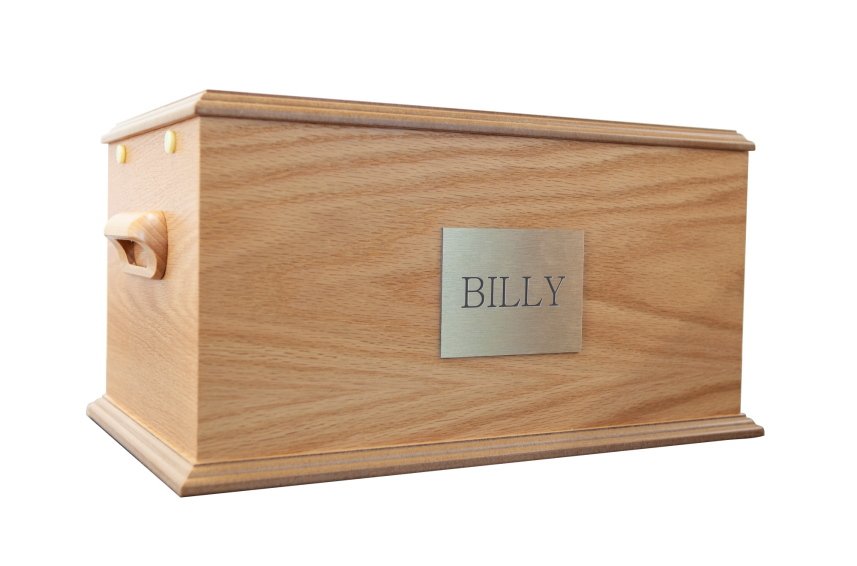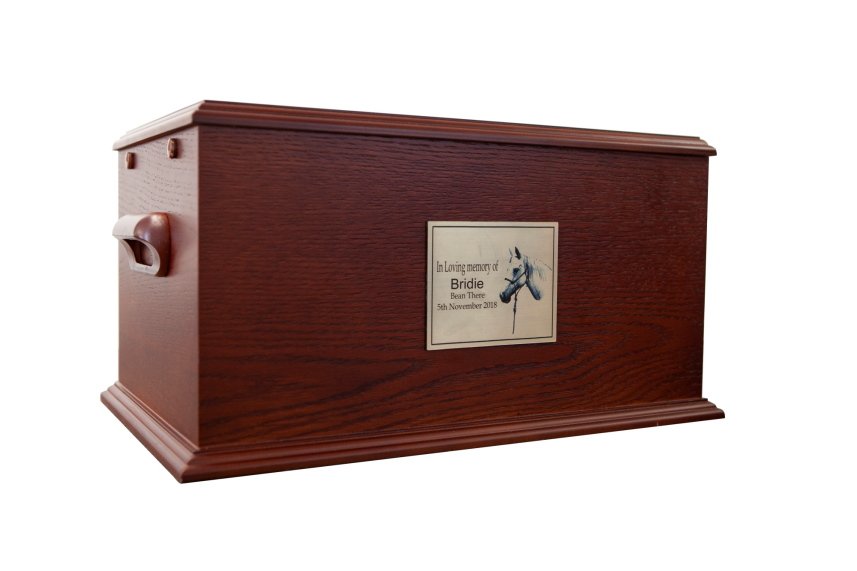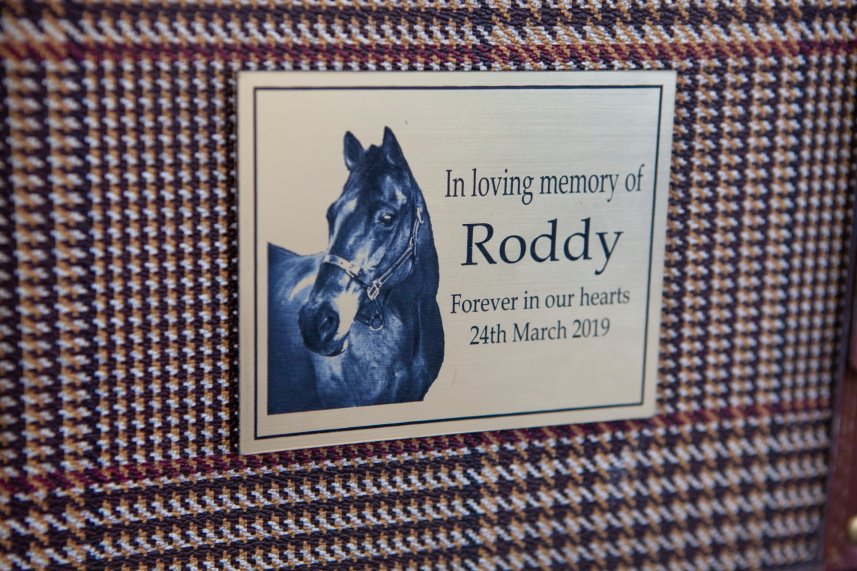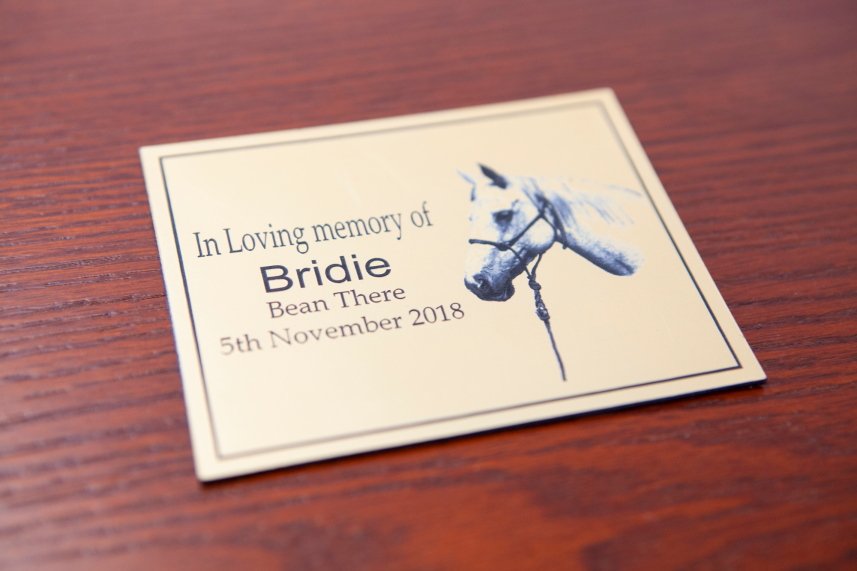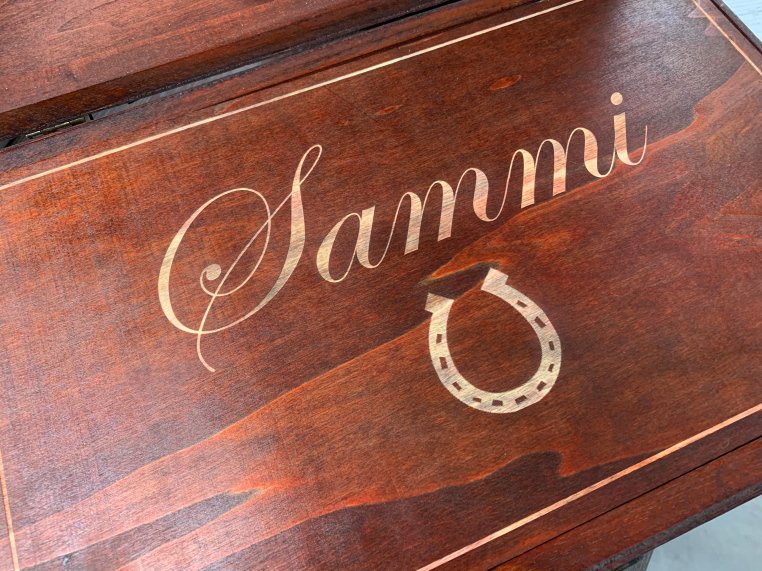 What If I Don't Want All The Ashes Returning?
For clients that do not have the desire to have all the ashes returned to them, we are able to offer the scattering of your horse or ponies ashes over our hay meadows.
Many of our clients that choose this option like to keep a very small amount of ash back in either one of our many beautiful ash necklaces, beads or glass memorials.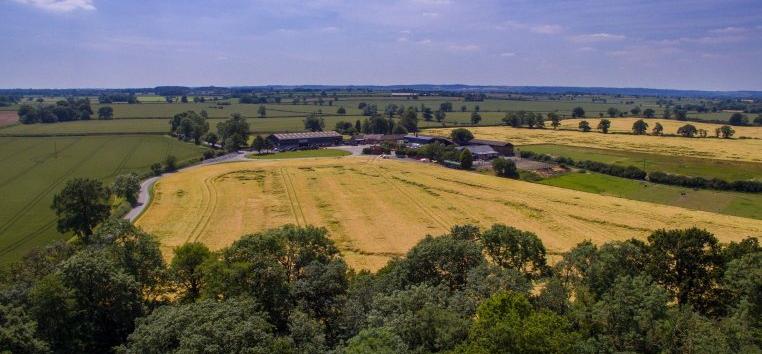 Feel Free To Contact Us
If you would like to discuss your requirements with us or arrange a collection for your horse or pony, please contact us via our Contact Page, by phone on 01455 212021, by mobile on 07939 518506 or e-mail at info@kingshillcremations.co.uk